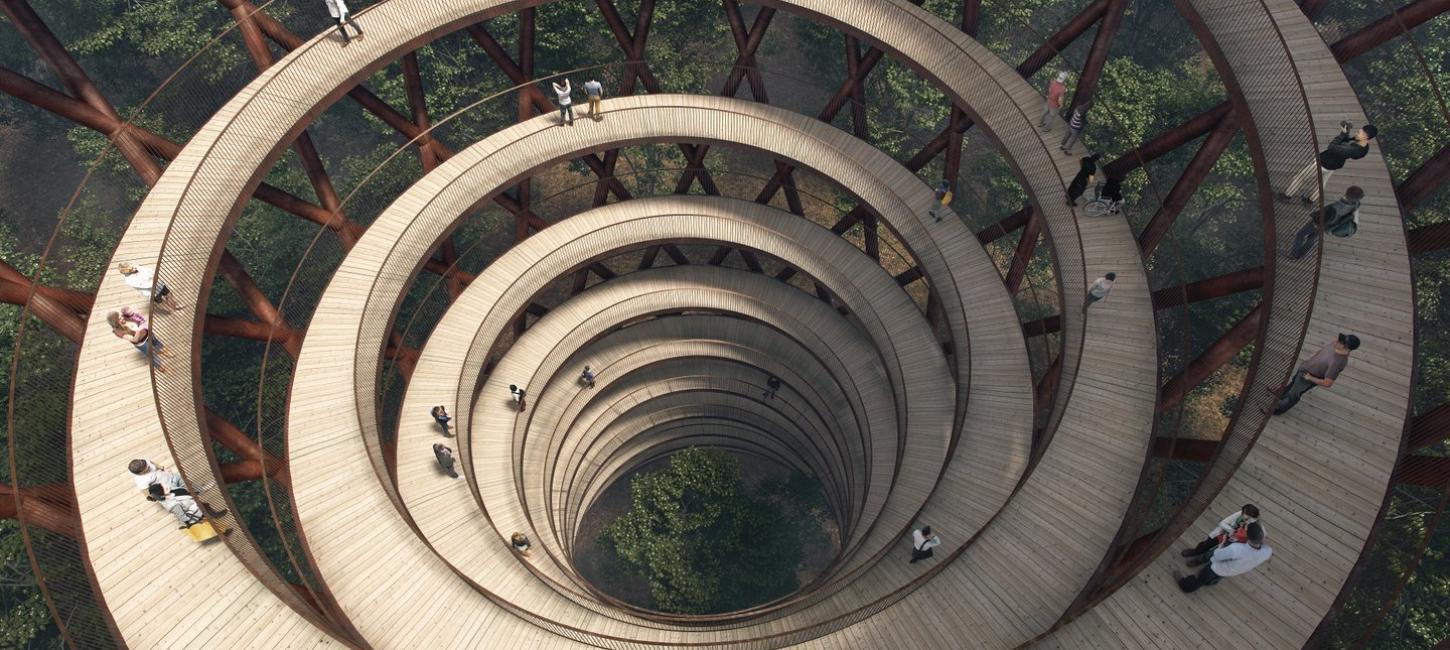 Camp Adventure Treetop Experience
20.3.2019
Foto:
Camp Adventure - EFFEKT Architects
In March of 2019, Denmark's largest treetop adventure park opened its long-anticipated and spectacular new observation tower.
Located in Gisselfeld Klosters Skove (approx. one hour south of Copenhagen), The Treetop Experience takes visitors to new heights with a 900-metre-long boardwalk and 45-metre-tall tower centerpiece. Taking visitors from the forest floor through the treetops, the experience culminates in an amazing 360° view of the hilly landscape characteristic of Zealand.
For the challenge seeking adventurers, Camp Adventure's climbing park is also set to open this Spring and will offer 10 climbing courses moving in and out and across the beech wood. There are courses for all levels and ages, so not even fear of heights will stand in your way!