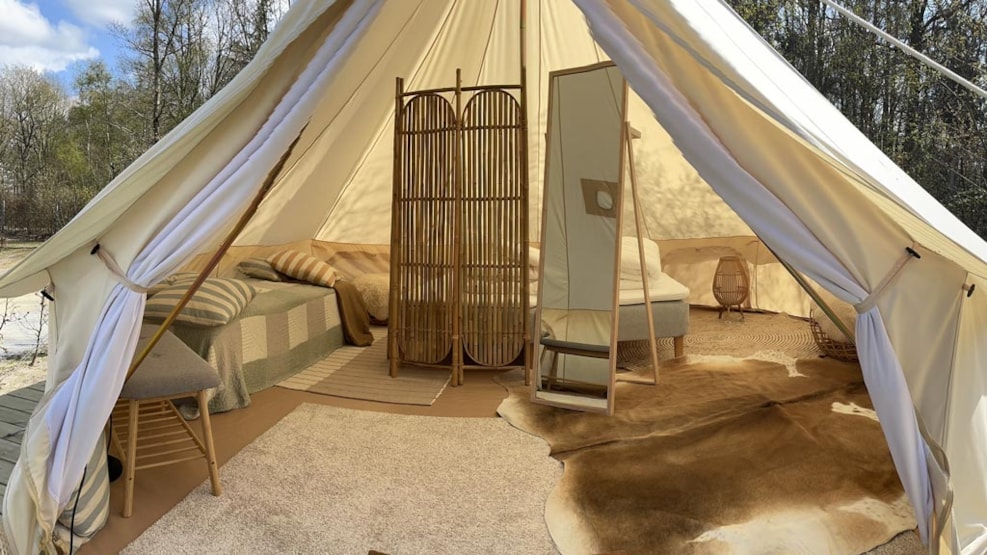 Sunds SøCamp
Here you will find glamping tents, luxury hotel cabins, and tent/motorhome pitches.
Glamping
Overnight in the beautiful glamping tents with cozy decor. You can choose between glamping tents with or without a terrace.
Autocamper
We have established 25 modern and well-located motorhome sites by Lake Sunds. The sites are self-service and therefore you can arrive at any time of the day. You can book in advance or you can book via our self-service stand upon arrival.
The sites are located less than 200 meters from Restaurant Søgaarden and our mini-golf course and it is only a short 300 meters walk to dip your feet in Sunds Lake.
The sites are modern with good facilities. There are, among other things, 3 family bathrooms, 7 toilets, and access to laundry facilities (wash and dry). There is a shared kitchen with 3 food stations and 3 dishwashing stations. All sites have the option of connecting to electricity, and there is an empty space with water. In addition, there is 24-hour access to a self-service shop with a selection of cold and hot drinks and more.