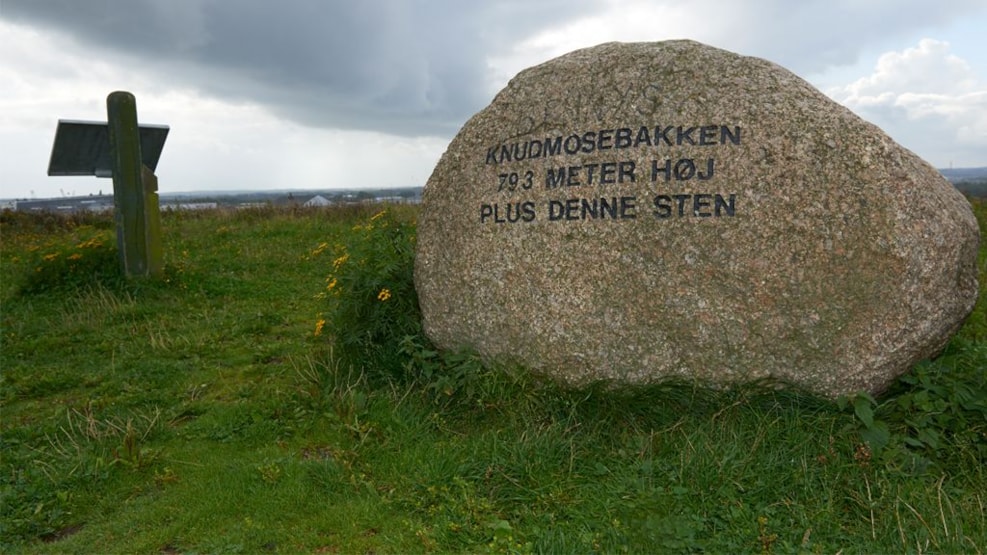 Monument på Knudmosebjerget (The Knudmose Mountain)
At the top of the "Knudmosebakken" you will find a monument that marks the height of the hill measuring no less than 79,3 meters - plus the monument, which makes it one of Herning's highest points.
Knudmosen is an approx. 230 ha. large conservation area.