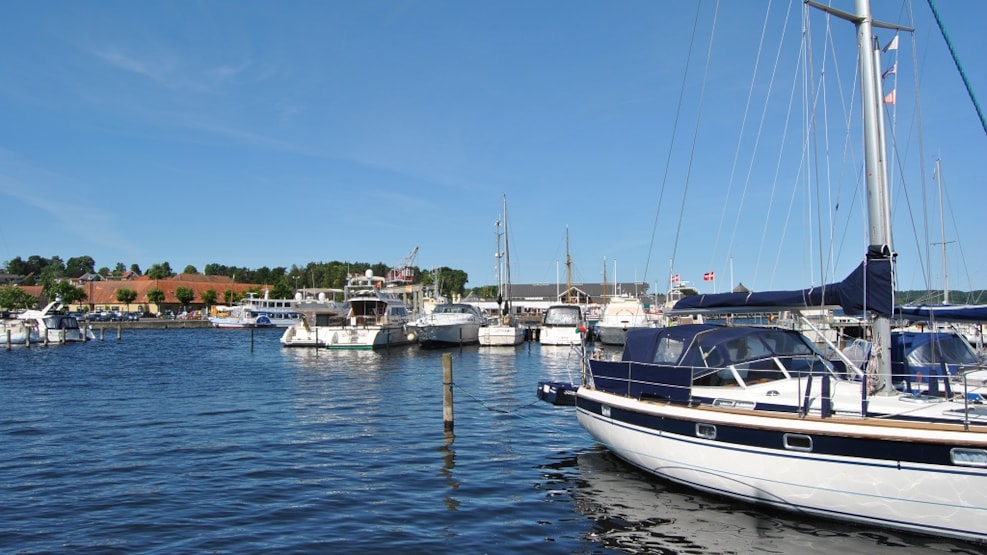 Mariager Yachthafen
Mariager's relation to the most beautiful fjord in Denmark is in many ways unique. The fjord is named after Mariager – and it is not even located at the inner part of the fjord, which is the case of other cities in Eastern Jutland (Randers, Horsens, and Vejle). At the same time Mariager city and the harbor have melted together, which means that the harbor is partly the centre of Mariager and vice versa. In addition, it is worth noticing that the harbor is one of the largest on the Mariagerfjord area.

Mariager Marina lies under Mariager yacht club, which is an active and open club. With a breathtaking view of the harbor, the boats, anglers, the fjord, and a peek to "Høllet" at the other side of the fjord, the harbor is the centre of a lovely club environment. It is characterized by a visible commitment among the members of the club. Boat race is one of the activities which Mariager Yacht Club focuses at.

The harbor is beautifully located in an inlet, which holds more than just boats. "Kulkranen" (the Coal Crane), which is renovated and listed, welcomes you from the west side of the harbor, where you find the Saltcenter, the biggest attraction in Mariager, and the tour boat "Svanen". There is an area where ca. 20 anglers spend time on preparing fish traps and net fish in the fjord. In continuation of the harbor you find Mariager Camping.


Guest fee per day: 150 kr.
Electricity: 5 DKK/kWh
Washing machine/dryer: 20 kr. 
Shower facilities: 5 kr. 
Use of tow place: Free

Read more of the harbor on www.mariager-sejlklub.dk