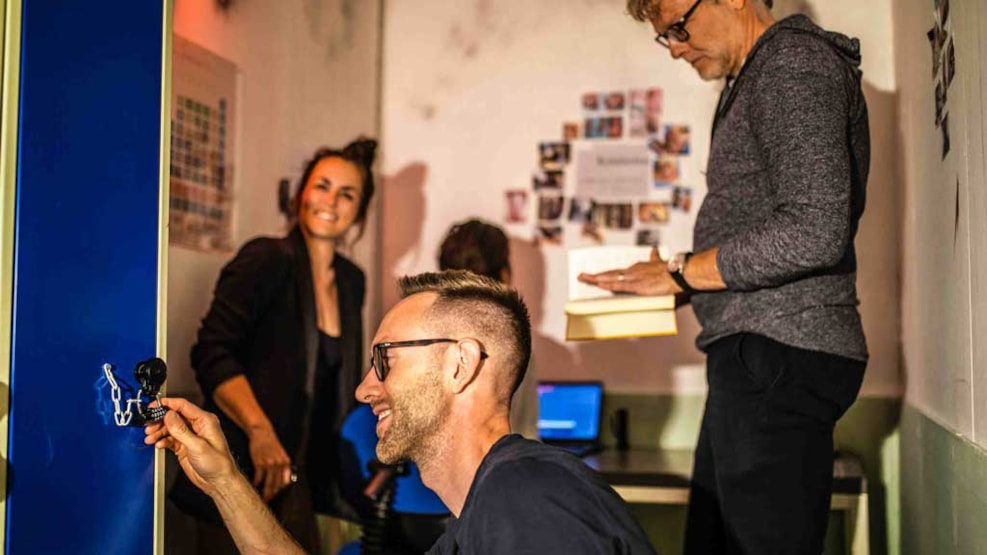 Locked - Escape Room
The concept is simple; You and your group gets locked inside a room! It is now your task to work together to find clues and solve puzzles in the process of escaping the room.
Each riddle/task you solve will make it possible for you to open the lock to a drawer, closet or similar in the room, and here you will find something that can help you further along in the game. 
The experience will be filled with excitement, surprises and teamwork. We guarantee a fun, exciting and challenging experience. 
We have the following Escape Rooms:
The Undead (we have two identical rooms)
Jigsaw
Crime Scene
Prison Break
Read more about our Escape Rooms here
Opening hours: 
Monday - Wednesday: Contact when more than 10 persons
Thursday: 15-21 
Friday: 13.30-21 
Saturday: 10.30-22.30 
Sunday: 10.30-18.00
See more at www.locked.dk/