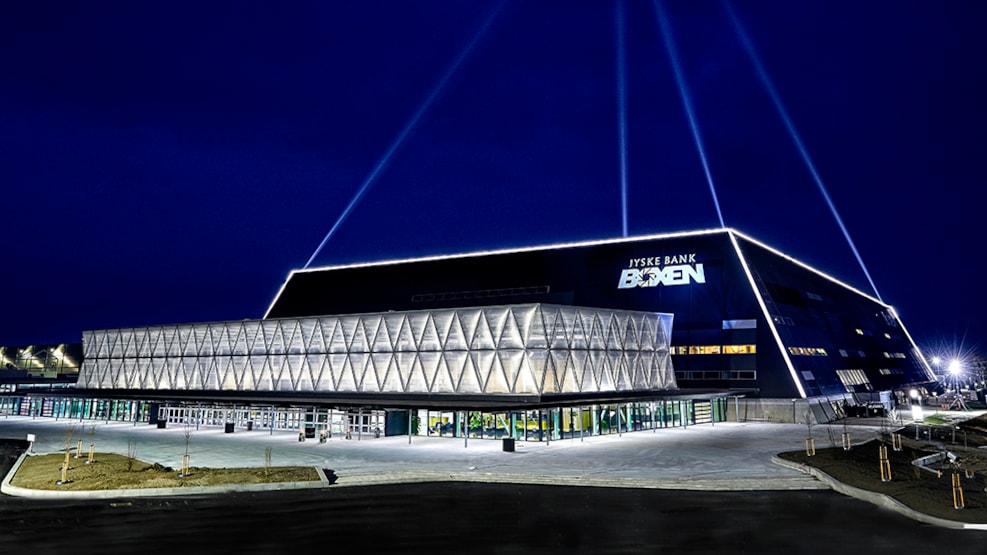 Jyske Bank Boxen
Jyske Bank Boxen is an experience mecca for all of Denmark. The multi-arena has been designed with an endless amount of service and VIP facilities that make it possible to host national and international experiences there, mainly focussing on sporting events, concerts, shows and other entertainment. 
The multi-arena has hosted megastars such as Prince, Linkin Park, Eric Clapton, Roger Waters, Rihanna, Adele, George Michael, Britney Spears, Rammstein, Paul Simon. It has also been host to great international sporting events, such as the European Cup in women's handball, the World Cup in swimming, as well as wrestling. In 2018, Jyske Bank Boxen also hosts Denmark's group matches at the ice hockey World Cup.
Behind the scenes
Herning often hosts massive national and international events. Some of the larger events take place at Jyske Bank Boxen and there is a lot of hard leg work involved in turning the large arena into a spectacular and audience - friendly venue in such a short time. However, the team at Boxen make this huge change look like a piece of cake.
To see how Boxen changes into a swimming stadium in 45 seconds visit www.visitherning.dk/boxensforvandling
For further information:
www.mch.dk