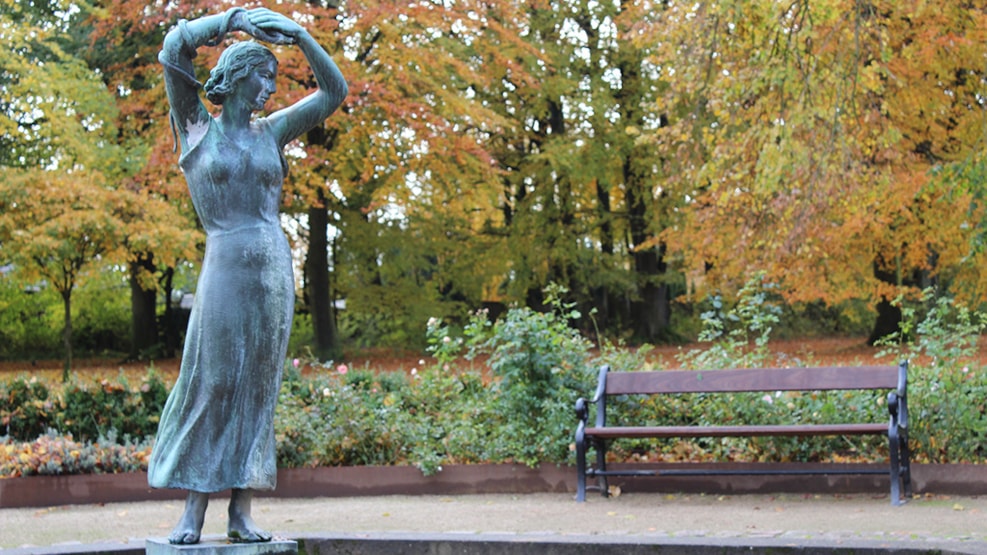 Herningpigen (The Herning Girl)
 Herningpigen, which was the young town of Herning's first official sculpture, was erected in 1934. You will find her in Vestre Anlæg. 
She was supposed to be standing there completely naked and was meant to be called "Taterpigen" (Gipsy girl). But Mathilius Schack Elo did not get quite what he wanted.
When you go there, also remember to enjoy the newly-established flower garden.