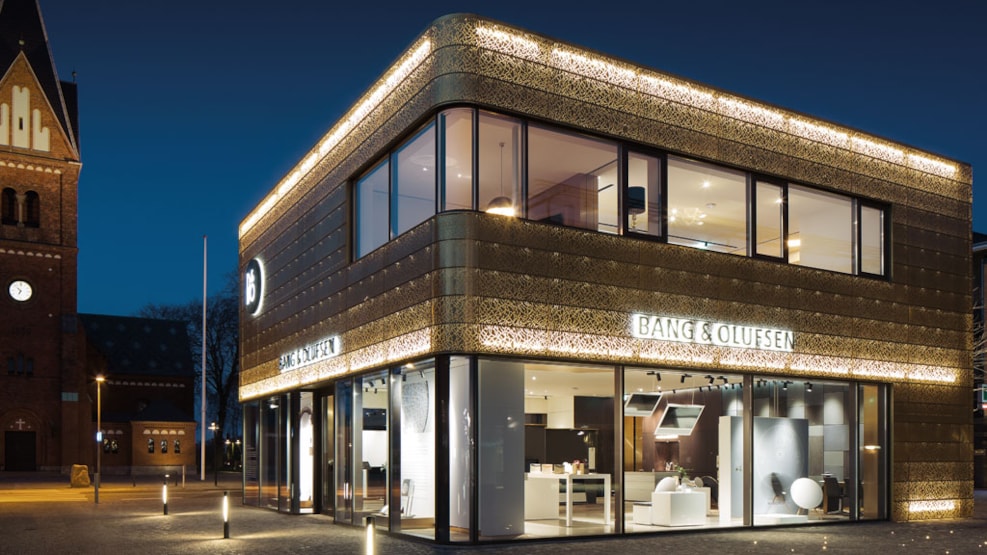 Bang & Olufsen Herning City
On January 31, 2014 we opened our new flagship store Nexus in Herning, Torvet 20. The shop offers 450 square metres magical Bang & Olufsen experiences within design, pictures and sound. The two storeys include a wide range of Bang & Olufsen products and magic.
We have more than 25 years' of experience in sale and service of Bang & Olufsen products, and over time we have acquired knowledge about our products.; a knowledge of which our customers can benefit from daily.  E.g. we take particular pride in the integration of older products with brand new models and at the same time advise on tomorrow's trends within music, streaming, network, SMART TV and intelligent BeoLiving solutions.
Our staff is continuously trained in the new products and technologies to secure a high level of expertise and a thorough knowledge of Bang & Olufsen's unique products. Our technicians are also trained regularly to master the technical craft at the highest level and to update their knowledge of the latest trends within e.g. network, digital television and integration.
Drop in and let your senses be intrigued by the magic, the concepts, the operating comfort and the beautiful design that has made Bang & Olufsen desired worldwide.
You can expect an experience out of the ordinary. 
Surprisingly different, simple and beautiful.

For further information: 
www.beoherning.dk