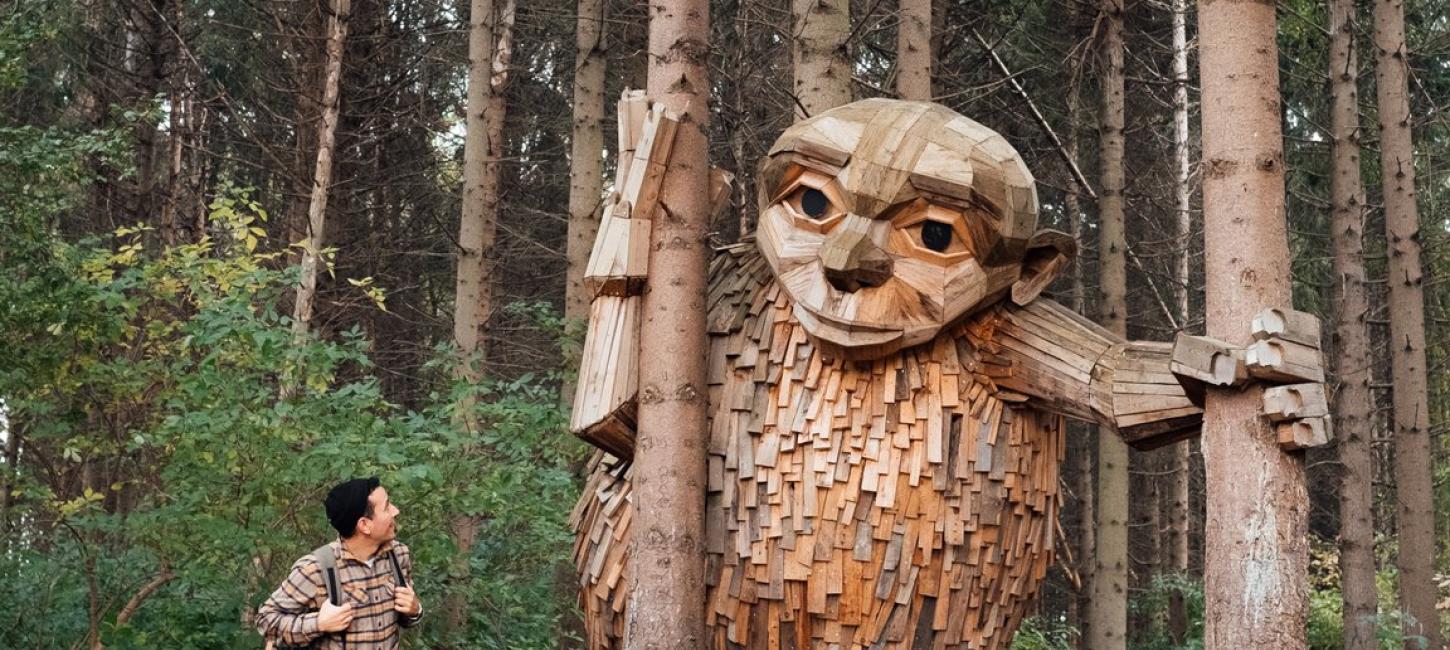 Troll hunting in Denmark
Foto:
© Lille Tilde by Thomas Dambo. Photo: Abdellah Ihadian
Welcome to the land of the trolls! Yes, those spiky-haired little creatures really do originate in Denmark (and not in Norway as you might have heard).
The Good Luck Troll was created by Thomas Dam in the 1930s and has been a symbol of happiness in the country ever since. It's the inspiration behind the Trolls and Trolls World Tour films. Why not join us in a tour of the best places in Denmark to spot them?
More family fun in Denmark